Throughout March, Luci Ancora & Ristorante Luci are highlighting two featured wineries
Matteo Corregia & G.D. Vajra
Enjoy Matteo Corregia Arneis & G.D. Vajra "Kye" Freisa through March at Luci Restaurants.
"When Matteo Correggia inherited his father's estate in 1985, the wine-growing boom was a long way off, and farmers on the left bank of the river Tanaro grew fruit and vegetables alongside vines that were used for making wine for a few close friends.
Matteo was a young farmer who was very keen on wine growing. He decided that his project was simple and for this reason, he would not give up.
With grapes produced in over 20 hectares of vineyards and managed personally, the Matteo Correggia Concern produces a wide range of wines. The wines are naturally the products of the ground where grapevines put down their roots: sandy ground that has little clay or silt and is very loose and therefore extremely suitable to produce rich and refined bouquets."

The Arneis produced here is of exceptional quality. Bright and bracing, yet full of minerality and lush fruit. This Arneis has a long lees (6 months). Giving it vivaciousness and depth. With notes of stone fruit, lemon, and citrus peel, this Arneis is suitable as an aperitif, beautiful with seafoods or alongside fresh cheeses and light appetizers.
"The Correggia winery continues to set the pace for other wineries in the area, providing topics for discussion and food for thought. This is the way of things ever since the much-mourned Matteo showed just how much potential there was in an apparently marginal area. Today, Ornella and her exceptional staff is a champion of sustainable viticulture. Correggia's natural approach means working the land in the full awareness of the surrounding environment. It's another field in which Correggia is leading the way, sensibly and without ostentation." – Gambero Rosso Italian Wines 2009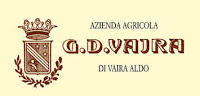 GD Vajra "Kye" Freisa 2009
Italy| Piedmont | Barolo
"We produce Barolo and the wines of our beloved land. We believe in Beauty, craftsmanship, attention to detail, and creativity with respect for tradition. As a family-run winery, we are artisans, working together with a young team who embraces our same passion and enthusiasm. We work the vineyards because it is the foundation for quality without compromise, but most of all because we love doing it! Our wines are elegant, complex and delicate. They have the personality and identity that we like to find in every glass on our table. "

Freisa, is a lesser known variety in spite of its close and ancient relationship to Nebbiolo. A history which has no rival when compared to more productive and easier varieties to grow. With its strong personality, Langhe DOC Freisa Kyè pays tribute to this noble variety cultivated in Langa.  The optimal moment for harvesting Freisa is constituted by alternating warm Autumn days and cool nights: generally during the second half of October. The destemming and elimination of the most acidic parts along with the greenest tannins, is an essential practice for this variety. The rather long fermentation process allows the grape tannins to transmigrate into the wine. For this quite wild variety, the second fermentation, malolactic, is also just as important. An aging of 12-18 months depending on the vintage, starts in Slavonian oak barrels and barriques, giving necessary balance to the wine.
With deep ruby red color. Nose of red berries, tobacco, roses, and white pepper with hints of hay and wild herbs. Full bodied with balanced acidity and alcohol, this wine is sapid and rich with a long finish of black fruits and spices.
Get our Wine Features Delivered to Your Inbox