Luci Ancora Cake Shop
May 1 2015
Luci Ancora and Ristorante Luci are proud to announce a new partnership and expansion to our private event offerings through our newest addition: Luci Ancora Cake Shop by Renae & Shelly ~ Personalized Cupcakes and Cakes for Special Events.
A partnership with longtime employees and friends, sisters Renae Sundberg and Shelly Olson, have created a delicious assortment of cupcakes and cakes for your next special event. Original recipes use the same high quality ingredients you expect from Luci Ancora and Ristorante Luci and have been tested and sampled rigorously. Every cake and cupcake is produced from scratch and hand-decorated locally on-site at Luci Ancora. Special requests and customization are also available.
"We wanted to support Renae & Shelly's business for a variety of reasons. Our own business was inspired by our mother's cooking and influence. Today, we continue our tradition of expanding the impact women have in the marketplace by supporting the work of other female entrepreneurs. Sourcing our summer produce from Sandra Jean Herbal Specialities of French Lake, MN and our Gelato and Sorbet from Sherry Ringberg and Family of Ring Mountain Creamery, it was a natural choice to extend the Luci brand in a partnership with two of our long time, passionate female employees."
Whether a group of 30 or 300, the Luci Ancora Cupcake Shop is now available to elevate your next business event, birthday party, or wedding celebration. Please see our flavor offerings listed below. If you have a special request, don't hesitate to send us an email, submit your order on this page or feel free to call us at (651)283-8122, we will respond within 24 hours.
Update: Now taking orders for our Monthly Feature Cakes. Priced at $35 per person, inquire for this month's flavor. All other orders now require a $100 minimum purchase. We look forward to serving your special occasion needs through the Luci Ancora Cake Shop by Renae & Shelly.
Sweetly,
The Smith Family and Renae & Shelly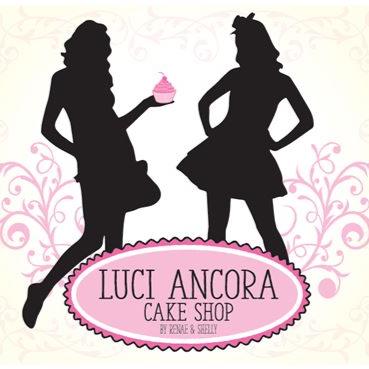 Luci Ancora Cake Shop Offerings
Updated!! Cake Price List – Fall + Winter 2015
Updated!! Cupcake Price List – Fall + Winter 2015